August 13, 2015
Three Ways to Eat Avocado that Aren't Guacamole!
Avocados have become wildly popular over the last few years, and with good reason. Their bright green hue and soft, buttery texture make them stand out from the other fruits and vegetables on the shelf. You're probably familiar with their delicious taste, but did you know aobut their many health benefits? Avocados have been hailed as a 'Superfood' for reasons including the following...
They contain more potassium than bananas
They're high in monounsaturated oleic acid, a "heart healthy" fatty acid
They're high in fiber
They can improve heart disease risk factors when eaten regularly
They're high in antioxidants that help maintain eye health
Your first taste of avocado was likely in a scoop of guacamole, everyone's favourite party dip and taco filling. But avocados are very versatile, and guacamole is just one of so many tasty possibilites for incorporating them into your diet! Here are three for you to try before summer winds down:
1. Smoothies
Avocado can be tossed into any smoothie to add creamy texture and lots of nutrients! Get creative with your blender and the contents of your kitchen. Here's an idea to get you started:
Tropical Avocado Smoothie
1/2 ripe pineapple, peeled & cut into chunks
1 ripe avocado, peeled & cut into cunks
1/4 cup fresh mint leaves
1 loosely packed cup of fresh spinach leaves
1 cup fresh orange juice, or enough to facilitate good blending
5-6 ice cubes
Combine all ingredients in the blender and blend until smooth and creamy.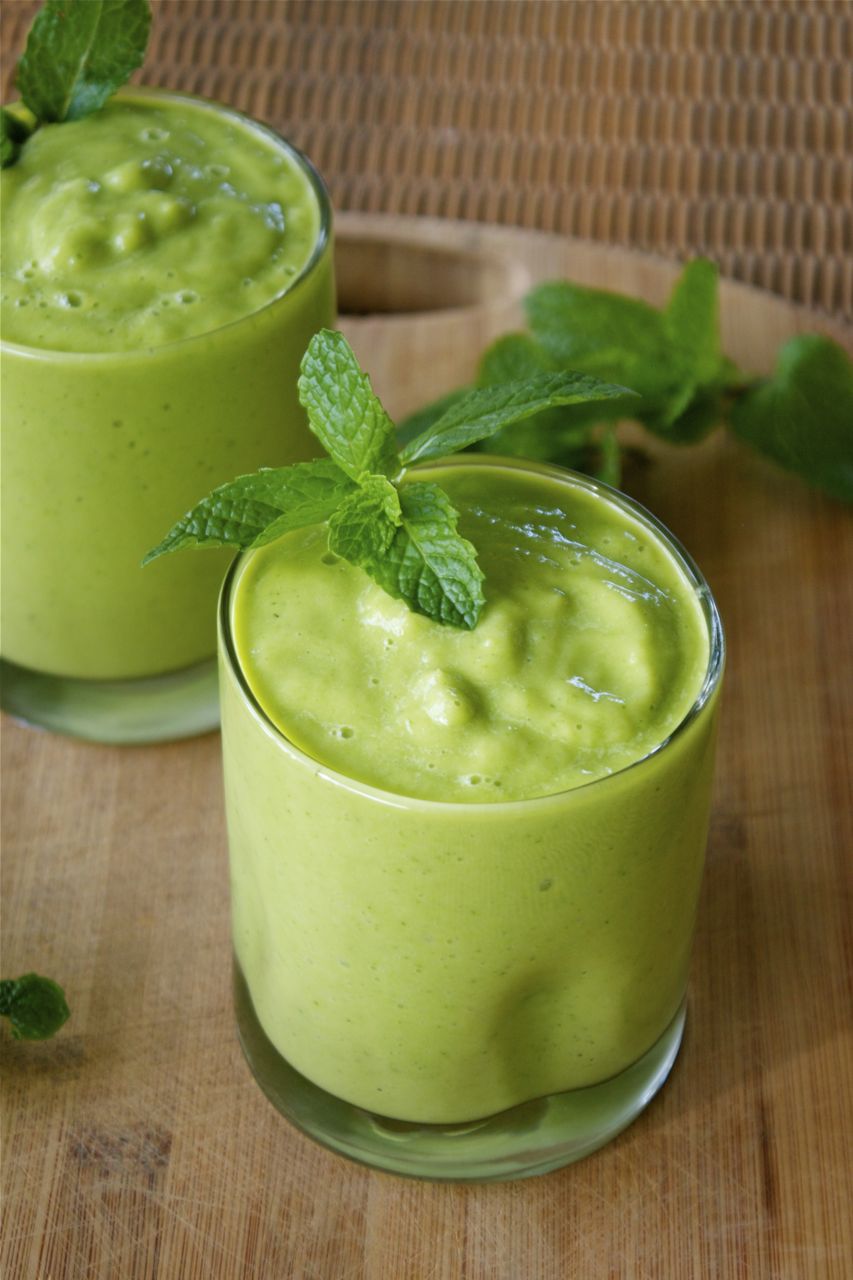 2. Avocado Toast
Creamy avocado on a crunchy slice of toast is a match made in heaven, and there are endless topping variations to finish it off. Add some protein to turn it into a healthy lunch:
Fried Egg Avocado Toast
Toast a slice of bread
Top with slices of avocado and mash with a fork
Fry an egg to your preferred state of runny-ness and set it on top
Add salt, pepper, and hot sauce to taste
3. Chilled Soup
Its silky texture makes avocado the perfect base for a refreshing summer soup. Once again, the combinations in your blender are limitless. Here's a recipe to get you started: 
Cold Avocado & Cucumber Soup
2 avocados, peeled & pitted
3 inches (7 cm) cucumber, peeled & cut into smaller pieces
1 cup cold water
1/2 cup coconut milk
4 tbsp lemon juice
4-8 drops tabasco
a handful chives, chopped
3 stems dill
2 ice cubes
1 tsp salt
Serve with:
a splash of olive oil
1/4 cup toasted pumpkin seeds, roughly chopped
dill & chives, chopped
Add all the ingredients to a food processor or blender. Mix it until completely smooth. Season to taste. Serve immediately in glasses or bowls or keep it chilled in the fridge until serving. Top with a splash of olive oil, toasted pumpkin seeds, chopped chives and some dill.
Enjoy!
Sources:
In Pursuit of More blog (smoothie recipe)
Spache the Spatula blog (toast recipe)
Green Kitchen Stories blog (soup reciple)
Posted by:
Claire Casher at 12:40 PM
---